Pssst, FYI - this post contains affiliate links and we earn from qualifying purchases. For the full scoop on what this means, feel free to check out our disclosure.
Finding where to stay in Paris can be confusing and very stressful, especially if this is your first time in the city.
When we first visited the city, we stayed in Montmartre, which is an incredibly romantic area in Paris.
But when we started frequently going to the French capital on weekend trips, we always tried to stay in distinct arrondissements so that we can learn more about the city.
Because how can you choose the best arrondissement in Paris when there are so many? We hear you!
Picking the best area in Paris is overwhelming, we know that, but we hope this guide to the best hotels in Paris can help you with that.
Best hotels in Paris
While it is challenging to pinpoint the best hotel in Paris, and we will tell you our top picks, we can better talk about the best areas in Paris to stay.
Every arrondissement in Paris is unique and has its own vibe and style.
While the city is walkable, you will want to stay in an area that suits your needs. Paris has 20 arrondissements, after all.
For that reason, we will talk about the best hostels, inns, and hotels in Paris in selected arrondissements–five districts, to be more exact.
We will also briefly talk about the best things to do in each one of these districts of Paris so that you have a better idea of where they are.
Wondering where to stay when in Paris? Read on!
Where to Stay in Paris – Budget Overview
Accommodation in Paris lands on the more expensive side, but if you're looking to splash out, you get a lot from your money with sweeping views from your balcony and a highly walkable city that's just waiting to be explored.
One of the main things to remember, whether you're staying in Paris on a budget or looking for some luxury, is to make sure you're based near a metro station.
At just $1.80 a ticket, the metro extends right across the city into the suburbs so there's no issue staying further out if you're looking for something more affordable.
Where to Stay in Paris:
Budget hostel: $45-$65 for a dorm room
Mid-range hotel: $90-$180 per night
Luxury hotel: $200 +
Best places to stay in Paris
Our top picks for where to stay in Paris
Not enough time to read this article in one sitting? If you want a quick answer to the best accommodation in Paris, here are our top picks in the city.
Found in the romantic Montmartre district and just ten minutes' walk from the Sacre-Coeur, this is ideal if you want gorgeous views of the Eiffel Tower and easy access to Paris's most famous monuments.
It's also conveniently located near the main Gare du Nord train and Abbesses metro station so if you're arriving or leaving by train, you can't get better.
Perfect if you want to take winding strolls from your hotel or simply look out over one of Paris's most charming areas.
Right in central Paris in the trendy Marais district, this bright and charming hotel offers city views and everything you could need for a great stay in Paris.
It's perfect for first-time visitors as you can walk to many of the major sites, such as Place de la Bastille and Place des Vosges. You're also within walking distance of Saint-Paul Metro Station so you have the rest of Paris at your fingertips.
There plenty to do nearby in terms of cafe and restaurant options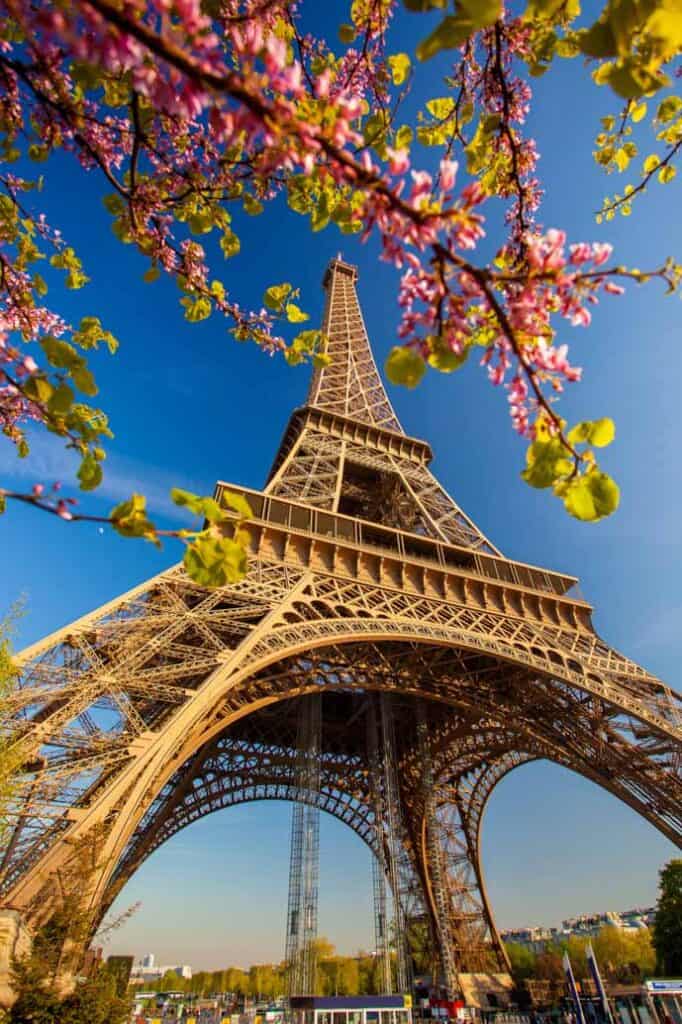 Paris Neighbourhood Guide
Are you traveling solo? As a family or a couple? What do you want to have on your doorstep? Whatever you're looking for, we'll cover it here in this Paris neighborhood guide.
Neighborhood
Perfect for
Check accommodation
Marais
Nightlife, boutique shopping, eating out
Check top hotel
Check top hostel
Montmartre
Couples, walks, local atmosphere, eating out
Check top hostel
Check top guesthouse
7th arrondissement
Sightseeing, walks, museums, cafes
Check top hotel
Check great hotel
Latin Quarter
Budget travel, cafe hopping, shopping
Check top hotel
Check top hostel
6th arrondissement
Relaxation, Vintage shopping, boutique shopping, book lovers
Check top hotel
Check great hotel
Le Marais: Le Marais is a historically fashionable area of central Paris. It's a district that, in many ways, both encapsulates and celebrates the fashion and vibrancy of Paris through the ages.
Every building in Le Marais was chiseled and designed with charm and character, and today these buildings are filled with boutique shops, gay bars, and art galleries.
While it was once the city's Jewish quarter, today it is very much the fashion center of Paris.
Montmartre: Purely on name alone, Montmartre is perhaps Paris' most famous district.
Built atop a single hill, Montmartre has been captured in paintings and artwork for centuries. Its most famous feature is also its crowning glory: the Basilica of the Sacre-Coeur.
Montmartre is easily the most romantic area in Paris. Any place that has been so romanticized and memorialized in beautiful stories and artwork is the ideal area for couples to stay and live for a short time.
7th Arrondissement: It may not have the most romantic of names, but the 7th Arrondissement of Paris is the hub of Paris when it comes to iconic tourist attractions.
It's a place where you'll find so many of the city's most visited and beloved structures and buildings, including the Eiffel Tower and several of Paris' finest museums.
For those who enjoy sightseeing, the 7th Arrondissement of Paris is unparalleled and is the place that every visitor interested in history and iconic architecture would want to stay and spend most of their time.
Latin Quarter: Paris' Latin Quarter (more officially known as the 5th Arrondissement) is, today, its hipster district, thanks to its university bringing in so many students to the area.
With students comes an unparalleled bar and cafe culture.
Boutique shopping, good coffee, quaint and experimental restaurants, and budget living have all come to define the Latin Quarter, making it a great place to stay if you're looking to stay in Paris on a budget and also see how the young people of Paris live and spend their time.
6th Arrondissement: The 6th Arrondissement of Paris is a district entirely refined and beautiful, where sweet and charming aesthetics come before anything else.
It's a place of complete refinement, home to the oldest church in Paris, the grand and beautiful Jardin du Luxembourg park, and rows upon rows of vintage clothing stores, and antiquarian booksellers. It's where visitors go to see Paris at its most exquisite and chic.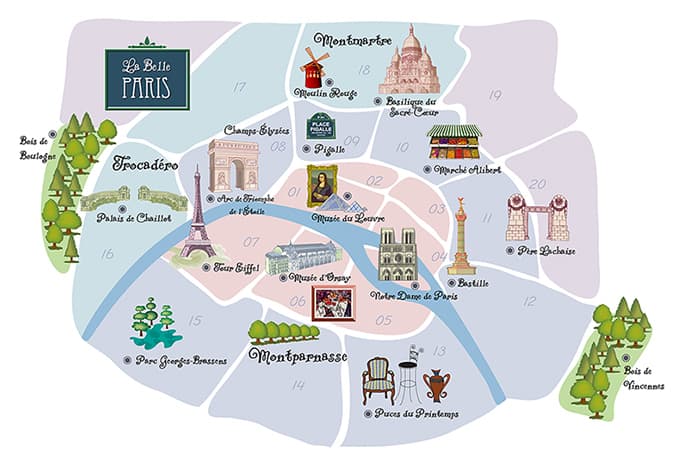 The Best Areas to Stay in Paris
Paris is the most art-filled, romantic, and aesthetically stunning city in Europe. It is a city of fashion, music, and high art.
And so, knowing where to stay and which neighborhoods to spend time in is vital to getting the most out of Paris.
Every district discussed here is worth exploring, but each one also provides something unique, depending on the kind of tourist or traveler you are.
Regardless, you'll find in each of these districts beautiful examples of Paris' most refined architecture, as well as delightful cafes and high-end restaurants, as well as parks and avenues to stroll through.
From the student-filled Latin Quarter with its second-hand bookstores and boutique clothing stores to the chic and refined 6th Arrondissement with its high fashion and peak aesthetics, there is something for everyone in Paris: a city of dreams, art, and romantic experiences.
Whether you're looking to dig into the city's history, admire its iconic architecture, or experience its best bars, cafes, and restaurants, you'll find everything you need to know in this guide to the five best neighborhoods in Paris.
Not only that, but also the best hotels in Paris City center, inns, and hostels to stay in once you've picked your district of choice.
Le Marais: The Best District in Paris for the Nightlife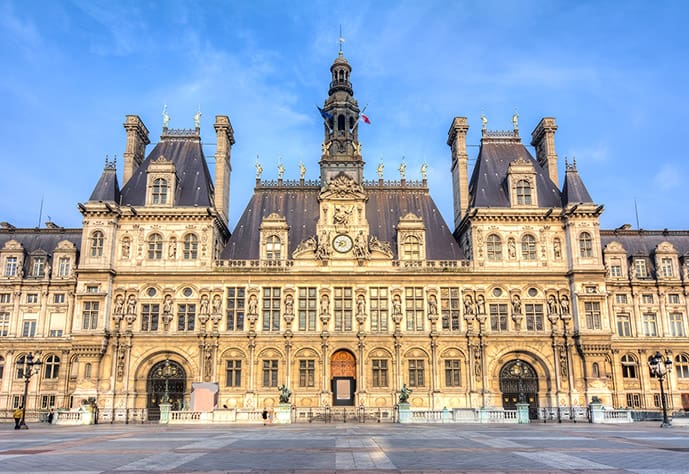 What was originally Paris' Jewish Quarter is today the most vibrant and exciting district in not just Paris, but the whole of France.
Le Marais is a beautiful district, first and foremost. Its buildings overflow with lovingly detailed and beautiful architectural flair and flourish.
There is so much class carved into the average building in Le Marais, and yet that's not even what the district is best known for today.
What most visitors and locals love about Le Marais is its electric and vibrant nightlife.
While there's still plenty to see and do during the day, including some fantastic cafes and restaurants, Le Marais really comes into its own once the sun goes down.
Nighttime diners have a lot to discover and enjoy, with some of the city's best restaurants to be found here. And if you're in it for the bar and club scene, Le Marais will never disappoint.
While every kind of pub and bar can be found in Le Marais, it's the cocktail bars that really impress. Places like Le Mary Celeste and Sherry Butt are home to some of the best mixologists in the city and provide an incredible range of cocktails, both classics and originals.
If you're looking for somewhere to go after you've had your fill of sweet and sour cocktails, Le Marais also provides a wealth of great clubs, and is where you'll find the most gay clubs in the city.
Les Souffleurs is the biggest and most popular place in the city for Paris' queer community to hang out and dance to a live DJ set.
Things to do in Le Marais:
Grab cocktails at Le Mary Celeste and Sherry Butt – the two best cocktail bars in Le Marais (and therefore in all of Paris)
Hit the dancefloor at Les Souffleurs, the best and most popular hipster queer club in Paris. Visit on Thursdays and Saturdays for a live DJ set but the club is also open seven days a week
Shop local at the Marche des Enfants Rouge, the oldest covered market in Paris
Try the popular Mediterranean cuisine of Miznon, a popular restaurant in Le Marais
Go shopping on the Rue des Francs-Bourgeois and the Rue Vieille du Temple
This hotel allows visitors the chance to live out the fantasy inspired by so many romantic novels and movies: that of waking up to bird song, stepping across the room to your balcony, and opening the french doors out onto a view of the city streets and decorated rooftops of Paris.
Hotel Le Compostelle provides the most comfortable beds in vintage decorated rooms, as well as a continental breakfast provided every single morning and super fast WIFI.
You have a private bathroom, a spacious bedroom, and easy walking access to some of the city's best attractions and streets.
Best Hostel in Le Marais: MIJE Marais
Despite being a simple hostel, MIJE Marais provides surprisingly comfortable beds in a spotlessly clean and spacious environment, with tall windows that overlook the beautiful streets below.
The views are fantastic and the rooms are decorated in a vintage style that makes you feel at home despite sharing the room with others.
You also get your own private wardrobe space and a continental breakfast every single morning. This is an ideal place to stay if you want to be close to Le Marais' nightlife and restaurant scene.
Montmartre: The Best District in Paris for Couples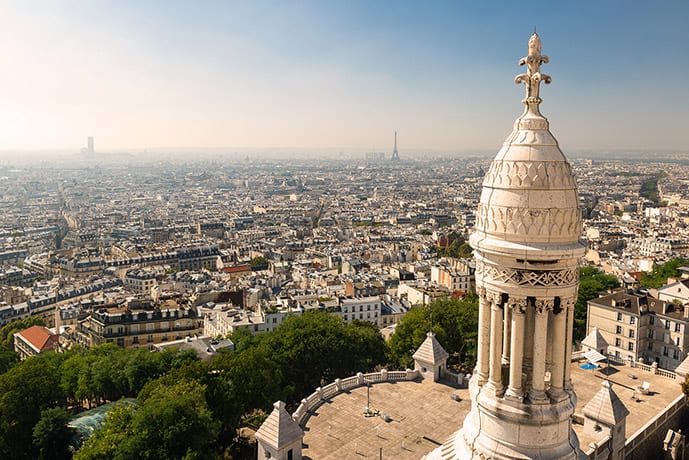 Paris' most romantic and picturesque district is easily Montmartre. Wherever you are in this district, the Basilica Sacre-Coeur is in view, sitting atop the hill like a crown.
Beyond that, this large hill of a district is also home to several incredible museums and galleries, including the Musee de Montmartre, which is a celebration of the district itself, teaching us about its cultural beauty and history.
Montmartre is where you'll also find the Salvador Dali Museum, as well as a cemetery where several of Paris' greatest writers and artists are laid to rest.
Beyond that, Montmartre is a place of quiet strolls arm-in-arm with your other half, where you can wander up to the Basilica Sacre-Coeur and, once there, take in the view of the whole city from its very best vantage point.
Things to do in Montmartre:
Visit the Salvador Dali Museum (Espace Dali), which includes sculptures and even furniture which interprets his art in a new way and reinvents Dali's perspective and artistry for a new audience
Climb the Basilica Sacre-Coeur, which grants visitors the most beautiful and perfect view of the city in all of Paris
Explore the Musee de Montmartre, a museum found at the top of the district, which highlights life in Montmartre as well as the famous Parisians who have lived there
Stroll through Montmartre Cemetery, resting place of several French literary legends, including Alexandre Dumas, writer of The Count of Monte Cristo
With cozy rooms available as singles, twin, or double, this delightful boutique hotel oozes charm.
The rooms are small and quaint, each one wallpapered differently with a decidedly vintage French aesthetic that whisks you back in time to the 17th century and how the gentry of Paris would have lived, but with all the modern amenities we expect to find in a city hotel.
With fast WIFI, a TV in every room, and soundproofing, a stay in Regyn's Montmartre is an escape to your own private little paradise.
You also have easy access to the area's best sights, as well as the nearby metro station which is only a short walk away.
Le Village Montmartre has twin rooms for couples and pairs of friends, as well as larger rooms with bunks for groups, giving visitors a range of options when choosing to stay.
Selected rooms also provide window views of the Basilica Sacre-Coeur which looks to be only an arm's reach away. You're also only 800 meters from the iconic and legendary Moulin Rouge.
This Paris hostel has its own dining room where breakfast is served every single day.
If you choose to stay in a private room, you also get your own private bathroom.
7th Arrondissement: The Best District in Paris for First-Time Visitors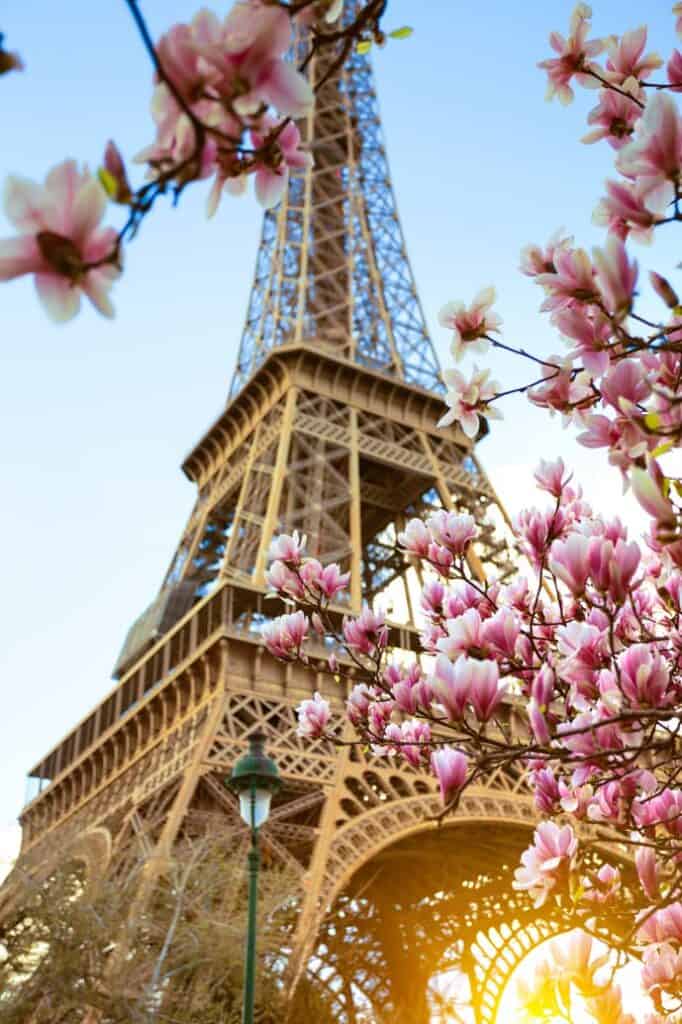 Home to the Eiffel Tower, the Musee Rodin, the Musee de l'Armee, and so much more besides, the 7th Arrondissement is in many ways the very beating heart of Paris.
This district is the ultimate place to stay for first-time visitors to Paris. If you're able to stay within arm's reach of the Eiffel Tower, how could you resist? And so, you shouldn't.
There are romantic avenues to stroll down, plenty of iconic art and history museums to explore, and even the Palais Bourbon, partial home to the French parliament.
There is an almost overwhelming amount of historic beauty to this area of Paris that should be fully explored and lovingly enjoyed by every visitor to the 7th Arrondissement.
Things to do in 7th Arrondissement:
Visit the Musee de l'Armee, an enormous military museum that holds a staggering number of military objects from across French history. This includes weapons, armaments, as well as various maps and models
Explore the Musee Rodin, which was once a hotel where famous sculptor Auguste Rodin spent his final years and now houses his studio and gardens
Stroll the Rue Saint-Dominique, a romantic street where you'll find plenty of boulangeries and patisseries to indulge in
Wander Champs de Mars, a series of vibrant green fields that stretch all the way to the Eiffel Tower
Visit the Palais Bourbon, a beautiful and staggering 18th-century building that houses part of the French parliament
This Paris hotel is only a short one kilometer walk away from the Eiffel Tower, making it the perfect place to stay if you want to have easy access to the city's best and most iconic buildings and monuments without having to rely on public transport.
The hotel itself excels in the area of food and drink, with an excellent bar to relax at each evening after a day of exploring the area and visiting the sights.
The continental breakfast can be enjoyed in the dining room, or you can ask to have it delivered straight to your room each morning. The rooms themselves come with WIFI access and a decently sized flat-screen TV.
Hôtel Eiffel Turenne is certainly one of the best hotels in Paris near the Eiffel Tower.
Avenue des Champs-Elysees is only 1.5km away from this hotel, making it an easy enough walk and making the hotel a great choice when looking for the right location.
If you're a tourist looking to hit all the best and most iconic sights in Paris, this is certainly a fantastic choice.
Each room of the hotel comes with WIFI access and a flat-screen TV.
You can also enjoy a buffet breakfast each and every morning, with a wide selection of choices to enjoy.
The rooms are small and simple, but with exceptionally comfortable beds and views out onto the streets of central Paris, making for a very romantic location to stay for any young couples visiting Paris.
Latin Quarter: The Best District in Paris for Budget Travel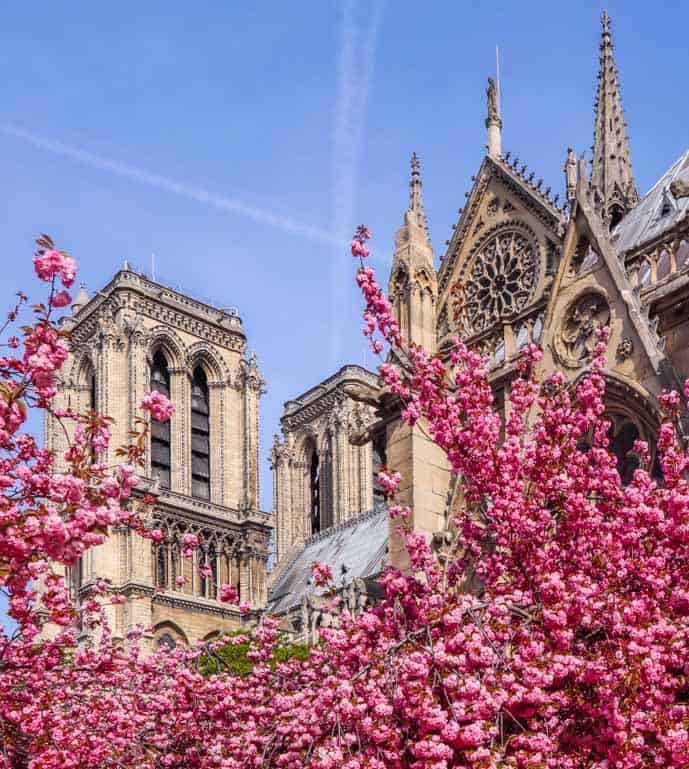 Synonymous with bohemian Paris, once home to famous writers such as Hemingway, the Latin Quarter has the benefit of being within walking distance to most of the main cities with a cheaper price point and a lively bar and cafe scene to enjoy.
Since the area surrounds Paris' most prestigious universities, you'll find plenty of students and cheaper establishments targeted at students.
Wander the vibrant market streets like the 800-year-old Rue Mouffetard for traditional shopping and souvenirs, pick up a picnic from the local vendors before settling along the Seine.
Don't forget to explore the nearby photogenic Place de la Contrescarpe and Rue Monge for cobbled streets and pretty houses.
Things to do in the Latin Quarter:
Visit the infamous Shakespeare & Company Bookshop
See one of Europe's oldest colleges, the Old Sorbonne University
Visit Musée Cluny for Medieval Art
Take a tour of the Pantheon
Stroll the Jardin du Luxembourg
Drink at La Closerie des Lilas Cafe where many famous writers have dined
See the Natural History Museum
Visit one of the oldest jazz clubs in Paris – Le Caveau de la Huchette
Go shopping on Boulevard Saint Michel and see Saint-Michel's Fountain
Best Hotel in Latin Quarter: Hotel De Suez
Just a quick stroll to the Luxembourg Garden and Notre Dame, this centrally located hotel is surrounded by exciting cafes and restaurants to dig into.
It's right next to Odéon Metro Station, which gives you easy access to Montparnasse district where there's no end of things to do, including the famous Paris catacombs and the Musée Bourdelle.
Hotel De Suez offers a generous continental breakfast and daily newspapers to read, plus you can take breakfast in your room.
This fun hostel is right next to the Natural History Museum and offers wonderful city views, just 16-minutes walk from Notre-Dame, this is a great central location on a budget.
There's a shared kitchen to use, a bar to relax in, and a complimentary continental breakfast served each morning.
The common area has a relaxed vibe and rustic aesthetic, which really suits the location, and the rooms are spacious. This is an ideal hostel if you're traveling Paris on a budget.
6th Arrondissement: The Best District in Paris for Shopping and Eating Well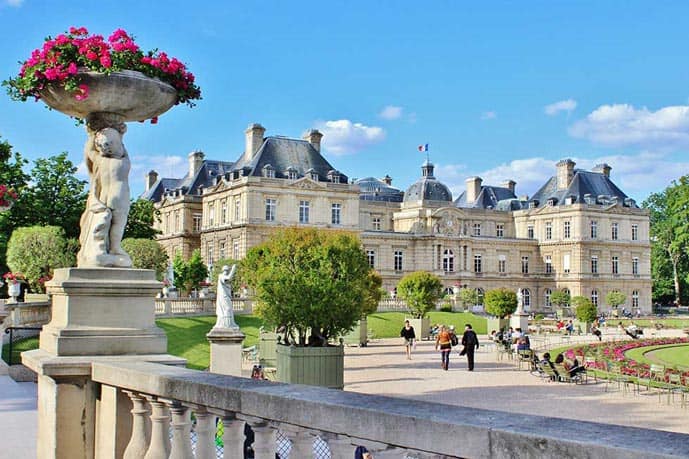 Brimming with designer and boutique shopping and a touch of old Parisian glamour, this is one of the most popular areas of Paris for visitors.
The 6th arrondissement is also a foodie hub as many of the best restaurants in the city are based here and you have easy access to La Grande Epicérie, the gourmet market.
Make sure to spend some time wandering Saint-Germain des Prés, a historic neighborhood that's more than just the famous medieval abbey.
A favorite area of writers and thinkers, the cafes you can stop at very much reflect this with Les Deux Magots and Café de Flore being the notable two; once the favorites of literary greats and now the haunt of the creatives and celebrities of Paris.
Things to do in the 6th Arrondissement:
Stroll the Jardin du Luxembourg before stopping by the Musee du Luxembourg, the oldest public museum in the city
Catch a play at the Odeon Theatre, frequented by writers such as Alexander Dumas
Have a coffee at Le Procope, the oldest cafe in Paris and a favorite of famous philosophers in the past
Find Saint-Sulpice Church, one of the prettiest churches in the city
Like a home away from home, this historic, cozy hotel is set in a quiet courtyard with a real Parisian feel right in the heart of Saint-Germain-des-Près.
One of the highlights of Hôtel des Marronniers is their breakfast which can be served on your veranda or even under the chestnut tree in the garden.
In the afternoon or evening, you can spend time in their tea room or in the bar, which features a vaulted ceiling.
Within walking distance of a huge selection of cafes and restaurants, this is a perfect area for lovers of French cuisine!
Found in the heart of the Latin Quarter surrounded by cafes, bars, and restaurants, this hotel is conveniently located next to the Saint-Michel-Notre-Dame metro station meaning you can be at the Eiffel Tower in ten minutes but also walk to some of the most popular sights like the Luxembourg Garden and the Pantheon.
Breakfast can be served on the terrace with a view or you can enjoy a buffet breakfast in the impressive stone vaulted cellar.
Hotel du Mont Blanc is a perfect all-rounder in terms of location, value, and service.
Final words on where to stay in Paris, France
While it can be overwhelming to choose the best place to stay in Paris, we hope you can now pick the perfect lodging in Paris that suits your needs.
Paris City hotels range from high-end accommodations with unparalleled views to properties that clearly could use some maintenance–we made sure to exclude the latter of this guide.
Therefore, it is essential that you choose a convenient hotel in Paris. And as a quick recap, our top picks are the Regyn's Montmartre with its incredible view of Paris, and Hôtel Le Compostelle with its unique vintage decoration.
Paris quote
Paris travel resources
We want you to have a perfect trip to the city of love. To help you with that we wrote plenty of useful guides.
If this is your first time in the city, you might want to read up on how to plan a trip to Paris as well as copy our itineraries for what to do in 2 days in Paris or this other one about things to do in 4 days in Paris.
And if you have a little time left, you will want to go on a day trip to nearby towns, or who knows, other European capitals.
That's it for today. Happy travels!